Here are some simple tips to how to install Windows 10:
First, you must have the following requirements in your team:
– 1 GHz processor.
– 2 GB of RAM.
– 16 or 20 GB of hard disk space.
– Graphics card compatible with DirectX 9.0.
– Screen with a minimum resolution of 800 × 600.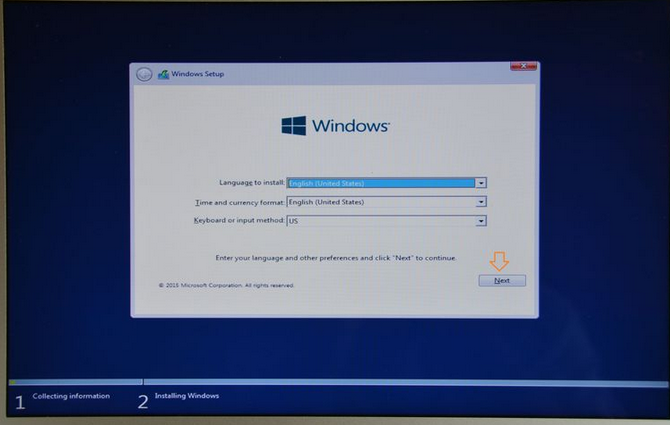 We suggest you perform an installation from scratch and avoid possible errors and inconveniences, for this:
– Download from a secure site Windows 10, Microsoft allows doing it from their servers.
– Then proceed to give it run on your computer, accept the terms and conditions of use.
– After the system will ask you what you want to do, choose the option: Create an installation medium for another computer.
– Now customize your installation, select the language, the edition, and architecture and you give it next.
– Continue and now choose from where you will download, from Microsoft servers or create a USB Flash drive to install Windows 10 from it.
– We select the option of the USB drive and press next to continue.
– Windows 10 will start downloading and it will be copied to the USB drive.
– Once the process is finished you are ready to install the program.
– Now with your machine turned off, insert the USB drive and turn it on.
– After the program loads, you will see the initial window and the installation assistant, which will guide and ask questions so that you can choose the options you want in your operating system (language, time and date format). You click on next.
– Now you click on install and continue with the process.
– Then the assistant will ask to enter the license number if you do not have chosen "I do not have a product key".
– Then choose the version corresponding to the license you have, you give next.
Accept the terms and conditions and choose the type of installation you want, you give it next and the installation begins.
– Then the assistant guides you in an easy way to finish the process.
Now enjoy this new program!
click here to get more information how to install windows 10.