Scary maze came as a surprise, but why? What was exceptional in this game? Why this game appealed gamers? Every video game is unique in its characteristics, but jump scare, the technique to create horror is used in this game. The game ends with a twitch of horror shortly before close of the game, causing an unprecedented disturbance by the sudden appearance of a wicked woman or some ghastly looking figure associated with an audio clip of lurid cries or screams. This is what you see often in the horror movies and which creates a sudden jerk or shock to audiences.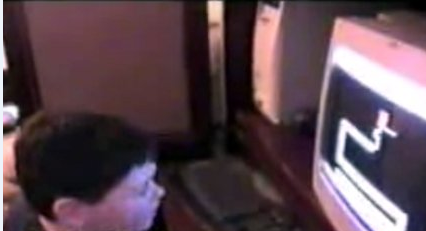 What is jump scare?
This technique was usually previously applied in horror movies and is even prevalent today which has intent to create a surprise and shock for audiences by an audio-visual effect through unexpected variation in event or image with loud and frightening screaming sound. The fundament of this technique is to create this effect at a certain point when soundtrack is silent and an audience is expecting a break of prolonged suspense or something shocking in this situation. This technique has proved to be pretty successful in horror movies, but game developers have also tried it in video games.
the maze
has been the first to load with this technique.
Game with scare
Scary maze game, as the name indicates, is a scare hoax and shock presented to the audience, the player as a flash-based puzzle game. This game is quite popular and require greater degree of concentration compared to some other video game genre. Play it as sole player or with your friend, but it has its own charm like a horror film. This game is popular in America's funniest home videos and preferred choice of teens, but its worldwide popularity is imminent as this has attracted millions of viewers on YouTube. Time is not far when this game will be a future of video games.